Get it here!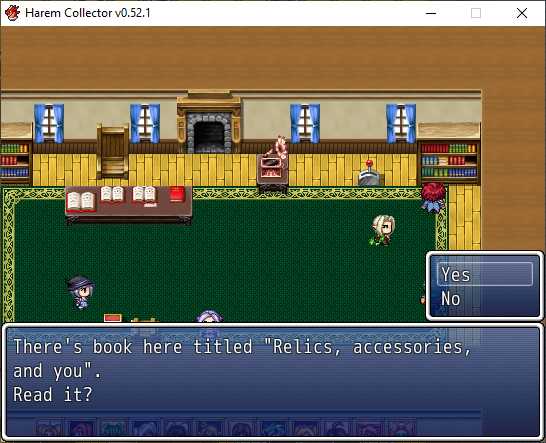 Changes in this version include:
-An end game event now plays when all main questlines are complete.
-Accessories have now been split into two categories, "Accessories" and "Relics". An additional equip slot has been added- you now have one slot for Accessories and one both Relics and Accessories. Additional information can be found in the book featured in the above image.
-Implemented a ton of new NPC sprites.
-Two new music tracks for Sunnyshore and Lumberhill.
-Cloak accessories have been improved
-A boss has been added to the Cultist daily dungeon enemy list.
-Several new pieces of purchasable equipment are available.
-The CD player will now accept all existing CDs
-The person who teaches Yamamaya skills can now teach Yamamaya skills after being added to the harem.
-Diadira's skill list has been revamped.
-And probably more!